Ycee Embar Gives To The Kigamboni Community Center In Tanzania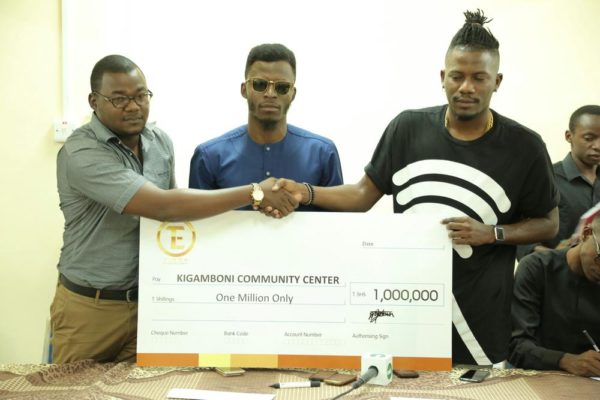 After a first stop in Kenya, hip hop act Ycee is currently in Tanzania on the second leg of his African tour to major cities and media houses across the continent.
Alongside his label Tinny Entertainment, he gave away 1 million Tanzanian shillings to the children of Kigamboni. He also hung out with Big Brother Africa winner Idris Sultan.
From Tanzania, the celebrated act will continue his tour in South Africa. His highly anticipated EP, 'The First Wave' will be released later this year.
SEE PHOTOS BELOW: