Kate Hudson Covers Marie Claire Magazine's October 2016 Issue As A Single Mom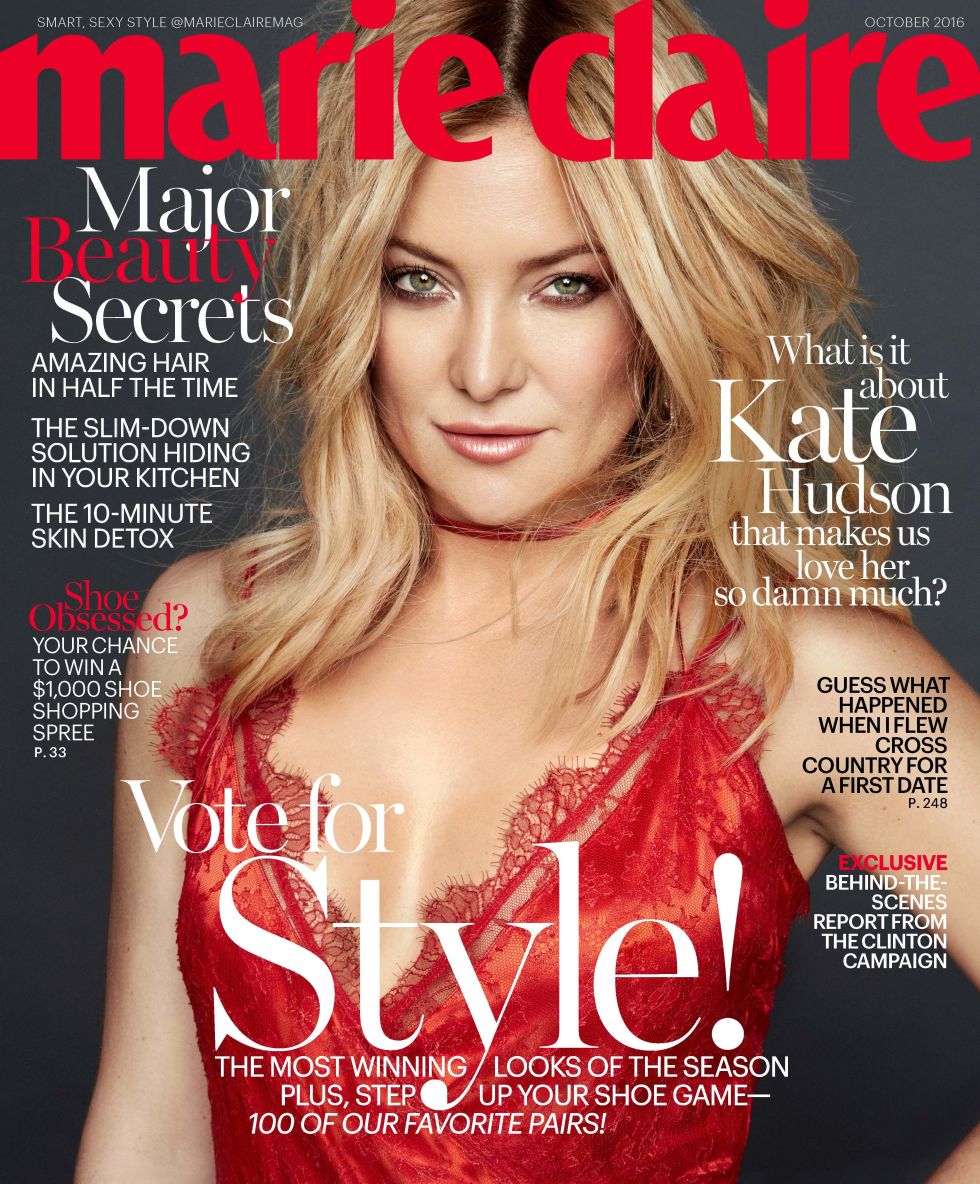 Kate Hudson is the October 2016 Cover Star for Marie Claire Magazine.
She shares how she has coped with being a working single mother, her thoughts on Hillary Clinton and fitness and wellness.
Here's an excerpt of her interview:
On the end of relationships:
"I think forgiveness is the biggest part of it…I think everybody wants to point fingers. If you are a person who takes responsibility for yourself and your part in it, you have a much better chance of maintaining a nice relationship. It also means that you grow up. A lot of people don't want to grow up because it sucks."
On the backlash against actresses being lifestyle entrepreneurs:
"If you don't want to get criticized, do nothing. I would love to be able to pass on to the next generation the need to stop judging everybody so much. You don't have to like it. You don't have to buy it."
On being a working single mother:
"I don't try to sugarcoat things. I'll say, 'I'm doing the best I can.' I like cooking, I like presenting. I like it to be an experience and [my kids] help me with it, but if they want something after that, I'll be like, 'Look, I'm placing a meal out for you like a king. I can't do everything. I'm going to have to be the OK mom.'"
Read the full interview and see more pics in the October issue of Marie Claire, on newsstands September 20.