Jhene Aiko Addresses Issues That Led To Her Filing For Divorce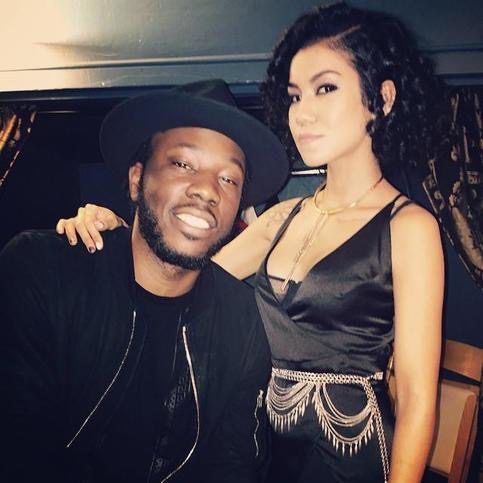 For the past couple of hours, social media has been buzzing about Jhene Aiko's divorce from Nigerian producer Dot da Genius after 11 months of marriage and just a few months after the pair had been publicly outed as a couple.
A lot of people linked the divorce to an alleged romance between Jhene Aiko and Big Sean with whom she released a joint EP, TWENTY88, in April.
She has now responded to rumors about her infidelity on Twitter.
In a series of responses to fans asking about the divorce, she made it clear that there is no love lost between her and her soon-to-be ex-husband, even calling Dot Da Genius a "b*tch ass" for trying to play the victim.
When a Twitter user asked her "Why you do Dot like that?", she responded, "Never let a man disrespect u in any way. major key."
In a series of tweets that have since been deleted, Jhene Aiko revealed that Dot da Genius had not wanted to live with her and that he was still "BFFs" with his ex. She also suggested that he brought "drugs, depression, and confrontation" into their relationship.
She implied that she could raise more damning accusations against him, but she doesn't want to "tarnish" the way his young daughter feels about him.
Read Tweets Below: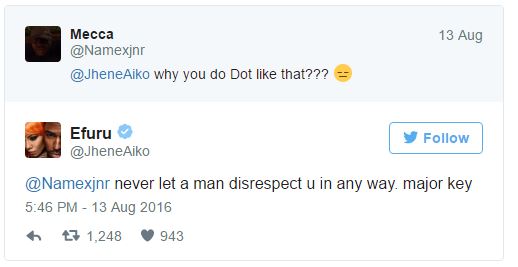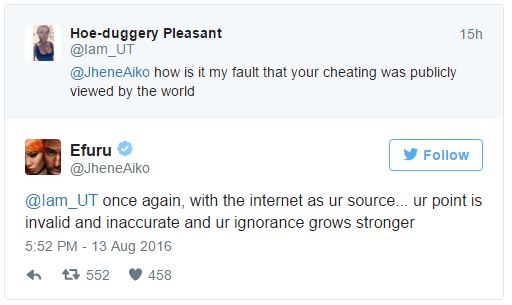 See text copies of the deleted tweets below:
@klasichigh specially when done in Vegas right? specially when he doesnt want 2 live w/u right? specially when he still is bffs w ex right?

— Efuru (@JheneAiko) August 13, 2016

@FactsAboutNM EVER!!! he's lucky it was only papers and not CLIPS

— Efuru (@JheneAiko) August 13, 2016

@TaraAdesanu_ infidelity where?! come on sis, u LOOK very intelligent. teach ur boys better moving forward.

— Efuru (@JheneAiko) August 13, 2016

@osaroosamagie i only cheated myself. so glad to be free from all the drugs, depression and confrontation ??????

— Efuru (@JheneAiko) August 13, 2016

@Superffreakk he has a daughter that looks up to him…. i wouldn't want to tarnish her views about him

— Efuru (@JheneAiko) August 13, 2016
In another since-deleted response tweet, Jhene Aiko told a fan that Dot da Genius had "jumped the ship a long time ago."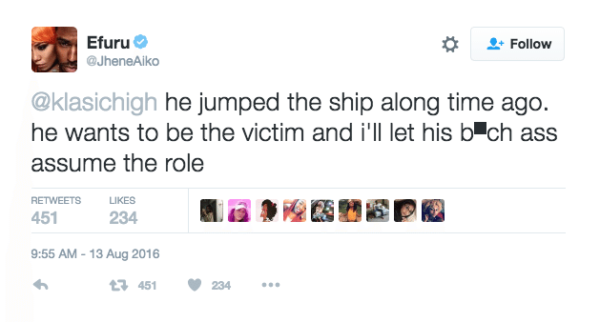 She has repeatedly denied that she and Big Sean are in a relationship.