Chris Brown & Wizkid Set For Germany "One Hell of a Nite" World Tour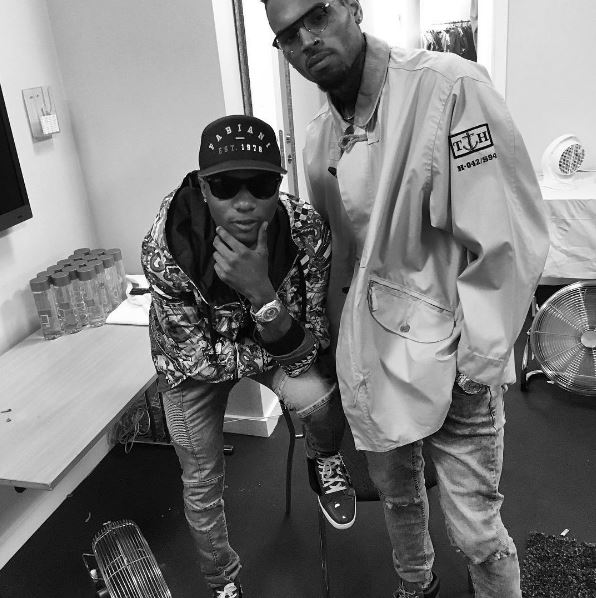 Chris Brown has been joined by Wizkid for his "One Hell of a Nite" world tour which kicked off a couple of days ago and will come to an end in August.
Last night Wizkid joined Chris Brown to perform Copenhagen after which they took a photo backstage.
Wizkid will be on the road with Chris Brown for 2 more performances in Germany (Munich and Oberhausen) and Holland (Amsterdam).